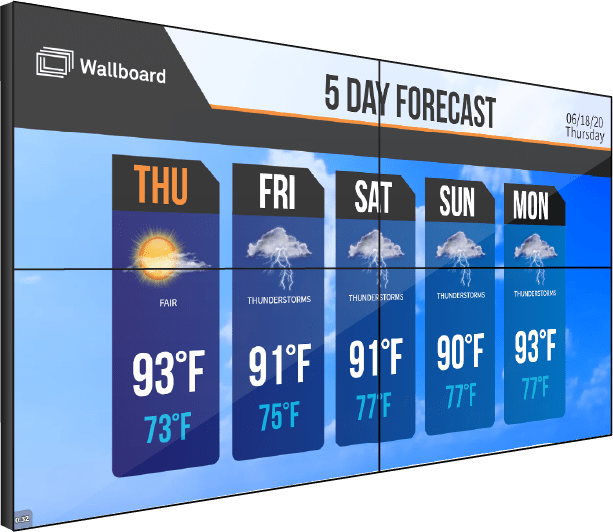 Easy Content Creation
Mit Wallboard erhalten Sie eine maßgeschneiderte Digital Signage-Lösung, die all Ihre Anforderungen erfüllt und Ihre Erwartungen übertreffen wird. Mit den integrierten Tools zur Erstellung von Inhalten gestalten Sie ganz leicht eigenen Content – so wie mit einer Präsentationssoftware, eben nur in der Cloud. Erstellen Sie ein digitales Menüboard mit Integration in Ihr Point-of-Sale-System, einen interaktiven Bildschirm für Ihr Ladengeschäft im Einzelhandel, Informationsbildschirme für die Unternehmenskommunikation mit aktuellen KPI-Kennzahlen, Schilder für Besprechungsräume, die an Office 365 gebunden sind u.v.m.
All-in-One Digital Signage Solution
Content updates from the Central Server are pushed and cached to local media players or System-on-Chip devices to play scheduled or interactive content on screens.
All content can be pushed to media players remotely via the cloud. Our cloud service is secure and stable to ensure your content is always available when you need it.
Commands from the Wallboard UI are sent to a secure, central server that can either be Cloud-Based or On-Premise. Manage your data the way you need to.
Built-In Editor

Access the Wallboard UI from any web browser to create, edit, publish, and schedule content to your screens with easy, drag-and-drop functionality.
Multiple formats are supported to pull in live data including XML, Google Sheets, iCal, Microsoft SharePoint & OneDrive, JSON, CSV, and API Webhooks.
With Wallboard, you have access to our extensive library of content templates. Import an existing template or create your own to make designing content easy.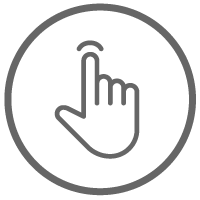 Easily create interactive content for your touch displays. No coding required. Turn any element into a clickable object that can perform a wide range of actions.
Wallboard supports more than 30+ sensors that can control screen content. integrate with RFID readers, motion/distance sensors, AI cameras, and more!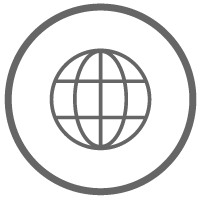 Wallboard is compatible with the most widely used operating systems including Android, Windows, BrightSign, LG, and Samsung.
Wallboard unterstützt viele verschiedene Player und Betriebssysteme mit nativen Anwendungen.


Zertifizierte Media Player
Wallboard bietet Wallboard-zertifizierte Media Player. Wir haben diese Geräte ausgiebig getestet und mit dem Hersteller zusammengearbeitet, um unsere Software auf diesem speziellen Chip-Set und dieser Version des Android-Betriebssystems zu optimieren. Die Geräte beinhalten eine von Wallboard angepasste Firmware und einen vorinstallierten APK.